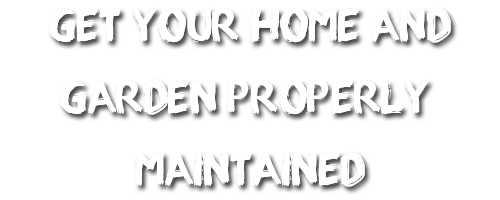 Get Your Home and Garden Properly Maintained
By Someone Local, Reliable and who Guarantees Their results!
Click Here
Looking To Find The Best Hero Handyman Kingston Has To Offer? Call Chris Reeves, Your Local Kingston Handyman On 0797 344 95 83
Looking To Find The Best Hero Handyman Kingston Has To Offer?
Call Chris Reeves, Your Local Kingston Handyman 
On 0797 344 95 83
Kingston Handyman
Hi, my name is Chris Reeves, I'm your local Kingston handyman. My business services cover the whole of Kingston Upon Thames and surrounding area. For larger or regular jobs I can offer my handyman services further afield.
No Job Too Small
There is always something that needs fixing or attaching to the wall but never the time or the tools to get it done. From constructing your Ikea purchase to mowing your lawn, there's No Job Too Small.
Decorating is something I enjoy with a passion. Whatever you need, from a refreshing makeover to making a bad thing good, I can take care of all your painting and decorating requirements. The satisfaction and the feeling of getting a good job done are my motivations and to provide you with the best handyman service possible.
Free Quote And No Call-Out Charge
I don't charge a call-out fee for my handyman service, simply a fair hourly or daily rate. I also provide full job quotes.
My services are flexible, should I need a certified tradesman or professional to handle part of a job, I am able to arrange and manage this for your convenience.
100% Positive Customer Feedback

100%

100%
Full Member of My Builder since 2014
MyBuilder.com
is probably one of the UK's most established and trusted websites for locating quality tradespeople. The My builder platform gives you access to real and accountable reviews from other homeowners and so, consequently making it easy to find the right person that can offer you excellent quality work.
Having been a member since 2014, Chris Reeves AKA Handyman Hero is proud to demonstrate his reliability and skill with a 100% positive review feedback showing he is indeed a real Master Handyman.
Chris is My Go-To Handyman
"Living abroad I needed someone I can trust and rely on with the upkeep of my UK Rental properties. Since Chris has been my go-to handyman my maintenance costs are down and quality of work is up. I fully recommend his services"
Mark
Assemble Garages and Sheds
"Great to know that I have a job man that I can call and get things fixed
around house and garden"
Andy
Gutter Repair
"Chris was able to complete the work in time and to the original price quoted,
GREAT! And now no leaking gutter and no more mould. I would definitely recommend Chris and consider him for work in the future"
nyman

Commercial Project
"All work was completed within time and budget and to the very highest standard. I would use Chris again in an instant – very impressive work!"
MyBuilder.com
General Garden Maintenance
"Chris was very punctual, helpful, full of ideas and performed a number of garden maintenance chores and trips to the tip for an outstanding price"
Stuclarke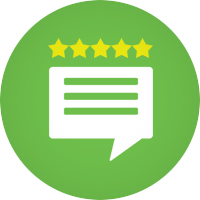 Handyman Pricing
For a simple handyman job, you can ask for a free quote online. All enquiries arrive promptly on my phone so I can respond quickly. You can also view my rates on my Guide to handyman prices page
For more complexed jobs I offer a free visiting quotation service. I can normally arrange a quote visit on the same day or within 24 hours.
Handyman Professional Services For Landlords And Rental Agencies.
Are you a landlord or an agency in need of a regular and dependable handyman to help manage your property? If so, please either call me or visit my Landlord Maintenance service Page to Learn more.
The Kingston Handyman Hero Services Includes but not limited to, the following:
Painting and decorating, inside or outside
Pre-sale makeover
End of tenancy
Jungles tamed
Fences Erected, Painted or Fixed
Flat Pack furniture assembled
Washing Machine installed
Projects Managed
All Work Fully Insured
Public Liability Insurance: £5,000,000.00
Satisfaction Guaranteed
First of all, I take pride in my craft and respect your property as if were my own. Hence I offer my Kingston Handyman Hero services to you with a GUARANTEE, to be reliable and professional and to always complete jobs to my highest standard. I, therefore give you my promise, that should I need to return as a result of any fault in my work, I will do so and deal with it as a matter of urgency and of course, free of charge.
Local Areas Covered
Kingston Upon Thames KT1, KT2 – New Malden KT3 – Worcester Park KT4 – Surbiton KT5, KT6 – Thames Ditton KT7 – East and West Molesley KT8 and further afield for larger jobs
"Whatever Odd Jobs You Need Doing, If It Calls For An Experienced Handyman, Then I'm Your Man to Do it!"
Chris Reeves
Handyman Hero
Kingston Upon Thames
 I'll fix it right the first time and
for the long-term
Mobile: 0797 344 95 83
Office: 020 8541 1290
Contact me today!
or
request an online quote